---
Having saved up a fair amount from my 9-5, I was largely living off savings. Nevertheless, I was thoroughly enjoying life: making money online by freelancing SEO services, and seeing the world.

After two years of long work hours, I was finally free. I committed to take my time, network, and enjoy life for a few months before diving head first into building a business.

The natural next step was to move halfway around the world to Saigon, Vietnam.

Huh?

What future could there possibly be in a war-torn third-world country (so I pondered)?

As it happens, Saigon (officially known as Ho Chi Minh City) has a lot going for it, and most are blissfully unaware of that fact.

I first learned of Saigon's potential in a private community of online entrepreneurs called the DC. At once a tropical southeast Asian city and underground hipster haven, more recently the city is gaining recognition as a example of successful state-sponsored capitalism. From a 2014 article in The Atlantic:

To be precise, 95 percent of people recently surveyed in Vietnam feel that… "Most people are better off in a free market economy, even though some people are rich and some are poor." The great irony is that together with China, Cuba, Laos and North Korea, Vietnam is one of five countries still governed by a party whose official doctrine is communism.

A bright future, but not why I'm here.I could freelance from anywhere – Europe, Asia, or my parents' basement. I chose Vietnam not for its economic potential, but to connect with the community of entrepreneurs already there.

It was one of the best decisions I ever made, both in terms of the people I've met and the ways my business has grown.

What this taught me was above all, choosing a home base is about the people. The people – above all else – will make the experience great, a fact captured by designer and entrepreneur Jon Myers: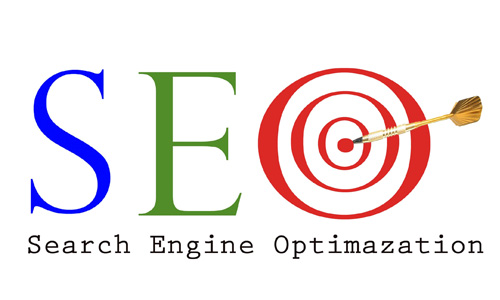 Cities are hives of connectivity and ultimately, the people make the place. The types of people a city attracts, what they're doing, and how they connect make or break cities.

What I've uncovered in Saigon are the beginnings of something special, a movement. A wave of people from around the globe setting up and baselining on the next big thing. – Bootstrapping in Saigon

I spent 3 months in the city, getting to know the culture, settling into a routine, meeting the community and generally enjoying life to its fullest. When my 3-month Visa expired, I left for other parts of Asia, then Europe for the summer.

All told, living in Saigon was an amazing experience. The level of freedom there is incredible – almost any food or service is available at your finger tips for a small fraction of what you'd pay in the US.

I tried all sorts of travel in the mean time: traveling in Europe, Asia, traveling solo in both, with a partner, all the while playing hard and working harder. I danced by firelight on remote sandy beaches in the Philippines, partied in the ruins of Budapest and swam in the crystal clear waters of the Adriatic off the Croatian coast.

But something about Saigon stuck, and I ached to return. The experience I had – the people, the culture, the adventure – pulled me back like a magnet.

After moving back this past November, I reflect back on what's changed in a year, and what it's like to return after a year away.

Bolster your website and acquire the services of the top 10 SEO companies in Ho Chi Minh City. 10seos has ranked the best SEO agencies so that your website can get the top-notch SEO without spending endless hours on the internet in search of one and also to parry away the danger possessed by negative SEO.


SEO services are important for every website. However, the importance might not be apparent to the eyes but without SEO service providers the survival of a website is jeopardized. The performance of the website depends on the quality of the SEO and things like online visibility, traffic, and sales can only be obtained by deploying SEO on the website. Sans SEO your website would struggle on all fronts. The process of grabbing the attention of search engines will be hampered and neither the website would be able to make a name for itself.
Our SEO experts ranked the SOE firms. The aspects were analyzed and prospects were vetted against the prices that were asked. Each search engine optimization consultancy was ranked after tracking its evolution.
Are you thinking about finding SEO services in Vietnam? My book offers you another option. Learn how to do search engine optimization yourself; just follow my four steps. The four steps I explain in detail are: (1) do keyword research, (2) do keyword selection, (3) create a website sitemap based on the keywords, and (4) insert the keywords into each page correctly. If you find SEO services in India I predict you will be disappointed unless your target market is people living in India. If you do business in English, my advice is to do SEO in-house. I explain why in my how-to booklet in less than 40 pages.
While many SEO companies charge astronomical and unrealistic fees for guaranteed services, our expertise as an SEO agency us the confidence to offer you a full refund if we don't deliver. No gimmicks—just guaranteed search engine placement and a partnership with a top-ranked SEO firm. SEO pricing is more difficult to determine than pricing for standard services that do not vary in needed resources. However, as an authority in the SEO industry, WebpageFX can help you determine what to seek out when comparing SEO agencies and providers.
Doing business in the digital age requires a website. More important is having a website that people visit. Having a beautifully designed website using the latest coding technology is useless if no one visits it. Hiring SEO services in Vietnam will get you visits but will the visits be the visitors you really need. Will the SEO services in Vietnam get your website blacklisted? Doing SEO right is what it takes to get visits to your website via Google organic search and the right people to do SEO are your marketing professionals who speak the language of your target customers and know your product inside and out. In the digital age you need a website but it needs to be authentic which means done by you.
I am assuming that you already believe in the value of getting a first-page ranking on Google Search. You don't have time and the search engine optimisation you have done so far is not working. Hiring SEO services in Vietnam is not the solution. Now you want to know how to do it yourself, right? In this book I outline four simple steps to getting first-page ranking and explain why it should be done in-house – not outsourced. With a basic understanding of how search engine optimization works and how to do it, you will begin to understand how to get to the first page fast. Please be careful if you choose SEO services in Vietnam.
Build Powerfull Backlinks
The most controversial yet the most vital component of any search engine optimization campaign. This is were most people fail due to bad backlinks, spam and the debate between dofollow and nofollow links. Besides it's the most time consuming and costly part of any SEO service (assuming they make high quality backlinks).
Then there is the constant confusion and debates between dofollow or nofollow links. In our experience we believe a balanced amount of both dofollow and noffolow links are important for a healthy SEO profile for any website. We include both dofollow and nofollow links in our SEO service, and make sure these links are both healthy and of high quality.
The fundamentals of link building is and have always been, quality over quantity. And that's the business model we are going for, we will only provide you with top quality backlinks that will make your site search engine optimized.
Detailed Reports
Setting up foreign company in Vietnam
Our price for setting up a foreign invested company, Otherwise, your Company can have a professional accounting company to assist. The fees for accounting works shall very much depend on scale of your business